We Understand Data
How Liberbyte redefines your future data management & monetization
Currently:
Organizations and companies reach their data management boundaries as data volumes expand yet their ability to source and process specific data increasingly defines their business success.
Finding, sourcing and integrating data requires significant manual / human effort.
The ways organisations reuse and share data and information are limited.
Potentially valuable data is sitting 'idle' only consuming resources.
Technologies such as AI or Blockchain do little to strenghten the foundation of data management.
Liberbyte:
Redefines the future of finding, processing and working with data by leveraging distributed systems.
Enables the finding, sourcing and combining the right data for the right purpose raising the value of data for your organisation.
Manages data via specific business domain gateways breaking the (global) data silos and sharing barriers.
Enables the process of combining various data sources sustaining the marginal utility from additional information.
Opens a creative way for organisations to build data sets, products and assets to fuel their digital processes and services.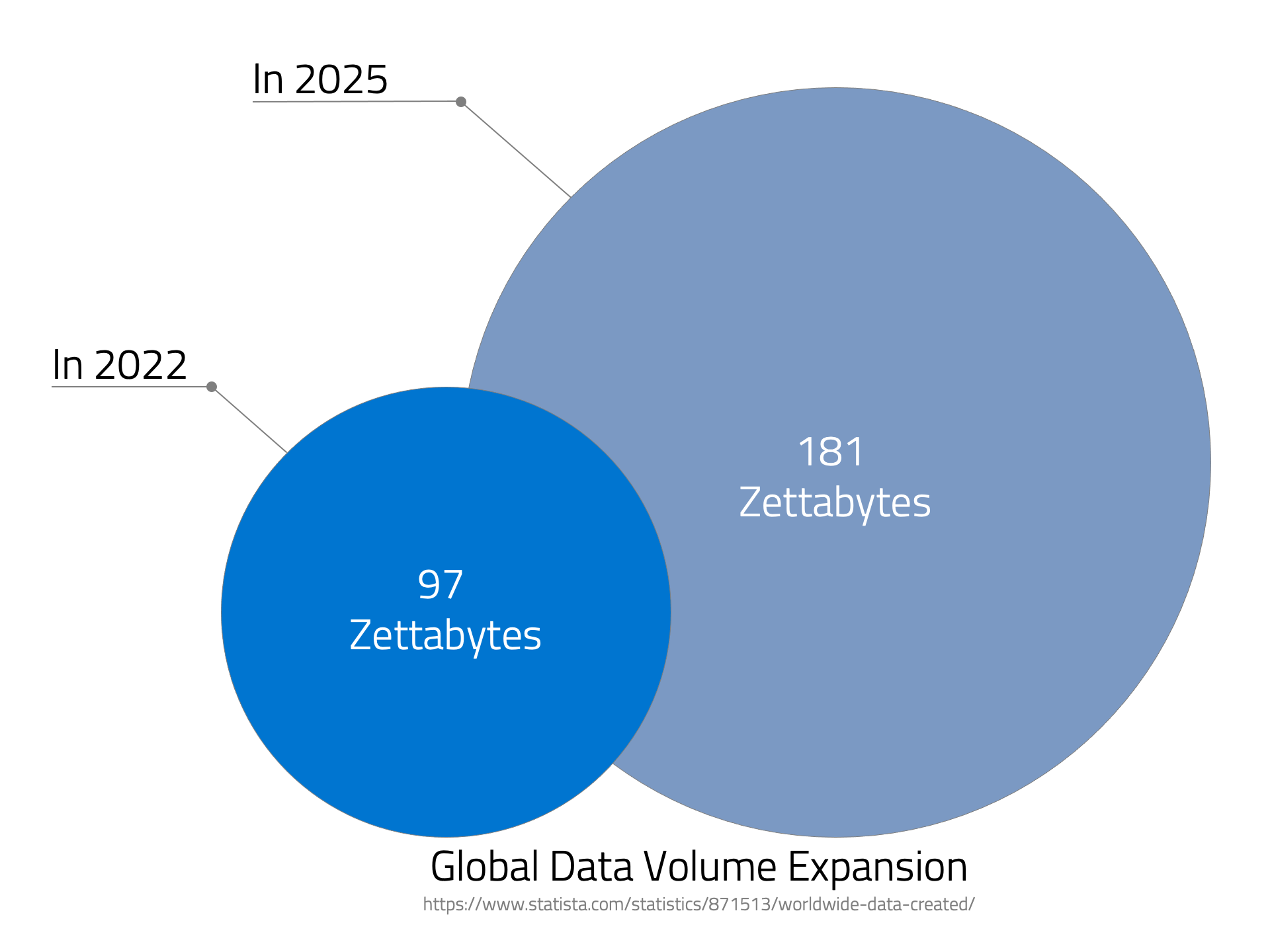 Data Platforms for Your Organisation
Liberbyte's app gateways for creative data sourcing & monetization
Open data networks / ecosystems enable significant value add for business and will be the norm in the future. Liberbyte provides distributed platform solutions to process your data via data demand & supply events. It has never been easier to buy and/or sell your data to third parties and to create tailor-made data assets and products for your external and internal data demands. Our business domain apps help to find, share, create, analyze, manage and monetize your data.
eu.taxonomy.app
eu.taxonomy.app is the first DaaS / SaaS platform developed by Liberbyte. The platform enables you to model your sustainability requirements, exchange / share your sustainable data and report your sustainable data enforced by the EU Taxonomy.
cities.app
cities.app (to launch in 2023) will support urban datafication of cities. With cities.app market participants will profit from public and private city data. We will enable cities to monetize their existing and future data resources via our distributed supply servers such as frankfurt.cities.app. For more details, download a flyer in EN here and in DE here or use below contact link.
sensors.app
sensors.app will revolutionize the machine learning / IoT market for data. Liberbyte's distributed platform approach will enable the industry share and monetize diverse sensor data in real time. Connect your sensors with our platform and enable data product creation for diverse customer pools.
...and many more
Our portfolio provides more than 50+ business domains which we will offer on the market to unlock the value of your data. Every domain forms a data market gateway leveraging our core platform. If you are interested in specific business domains feel free to contact us.
Stay Creative
Continously Creating Your Own Data Products
Liberbyte builds data platforms which enable a creative way for organisations to build data assets and products multiplying your data value and the common good.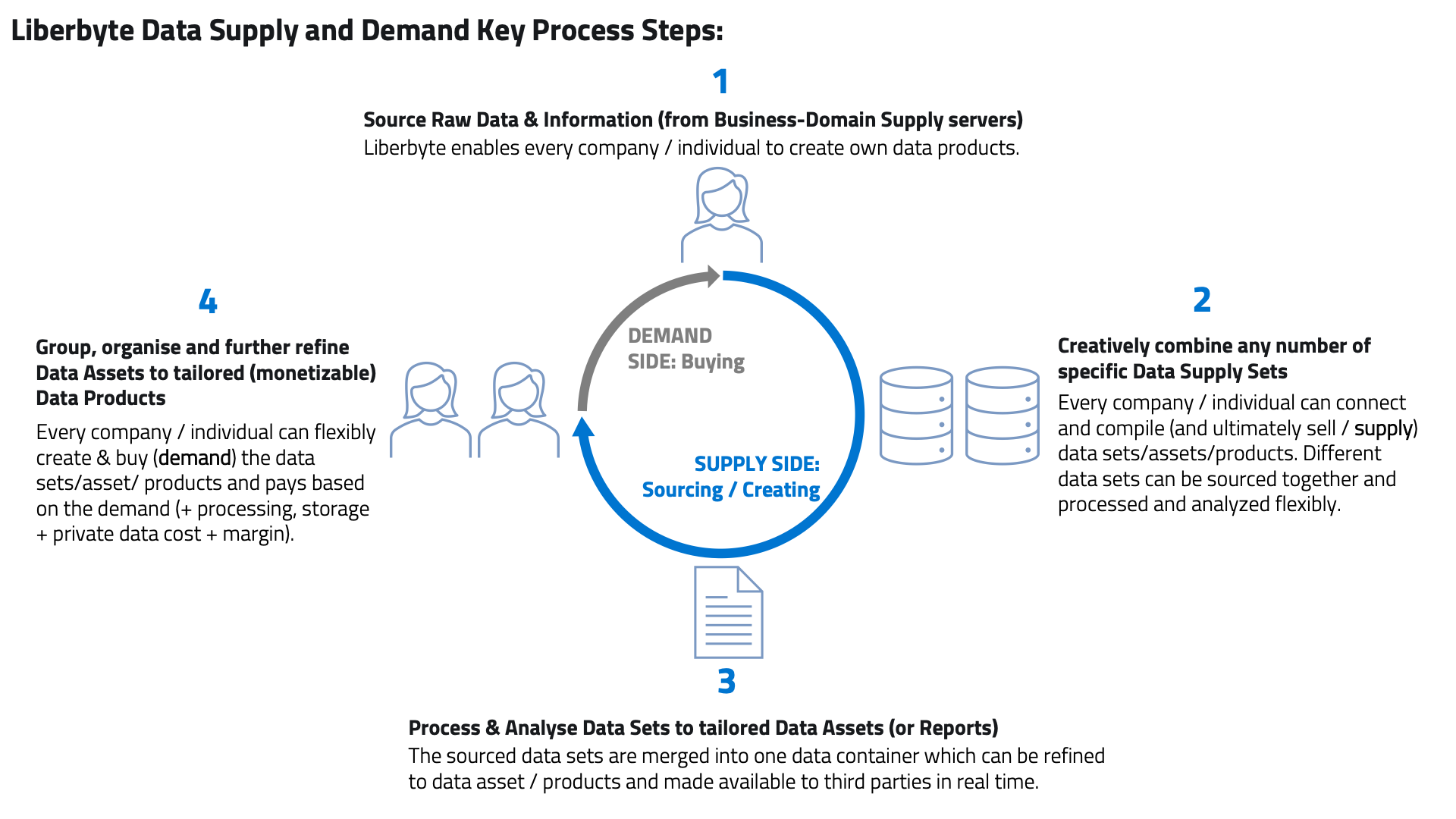 Liberbyte Value
Liberbyte's value add for extracting the value from your data
| | | |
| --- | --- | --- |
| Build data sets, assets and products creatively. | Develop, test, verify and run your ML solution using verifiable "balance sheet like" data snapshots. | Supply monetize data via business domain gateways. |
| Enable the creation of new digital products/services by connecting and analysing data assets in real time. | Share your organisation's data for selected parties in global network (intra or inter orga). | Enable the ongoing reuse and value extraction of/from your data assets (intra or inter orga). |
Liberbyte is a market maker / enabler for sharing, exchanging, buying and selling data within specific (business / domain) context. With our platforms we connect market participants and enable their creative process for combining required data sets into processed assets and products.
Our distributed platforms helps organizations and companies to build and sell their data as raw data sets or refined data asset / products. Liberbyte views data as a strategic asset and continuous enabler of new business products and services. Start shaping your organization business products and services by continuously creating data assets and monetization opportunities.
Our Solutions & Services
CREATIVE DATA PLATFORM FOR BUILDING YOUR DATA PRODUCTS - (DEMAND SERVER SOLUTION)
Provisioning of Data Demand Server solution which sources data from Liberbyte's or third party supply servers for a specific domain such as EU-Taxonomy. See Liberbyte's app gateways for different business domains.
DATA SUPPLY SOLUTION FOR MONETIZING YOUR DATA – (SUPPLY SERVER SOLUTION)
Provisioning of Data Supply Server solution which supplies data via one of the Liberbyte's or third party app gateways and enables your organisation to start monetizing data with the third parties (data sourcing / integration as part of the solution support).
BUILD & MANAGE & MONETIZE
We will help you to setup and build up your own data supply / demand infra based on Liberbyte's platform technology and help you to manage and maintain your Demand and / or Supply servers as well as to source, report and monetize (directly or indirectly) your data.
Data First
"Technologies come and go, but good ideas on how to deploy data have greater longevity generating new, measurable value streams from available data assets."
Doug Laney, author, "Infonomics" & "Data Juice"
Contact
Please contact us under info@liberbyte.com or fill out the contact form for more details on the product, consulting & advisory or if you would like to organise a demo access.